Tower Services
Lubbock Crane Services, also known as Houston's Tower Service, provides affordable crane service for small and large projects. If you need any heavy equipment moved, you can trust us. We move a variety substantial gear, including:
AC units
Grease traps
Swimming pools
Boulders
Roof trusses
Stadium lights
Generators
Our trained staff has been entrusted with relocating equipment of all sorts since 2007. Our equipment includes boom truck cranes with experienced crane operators that abide by safe and efficient transfer processes. We get the job done with productivity and diligence while ensuring your equipment is damage free!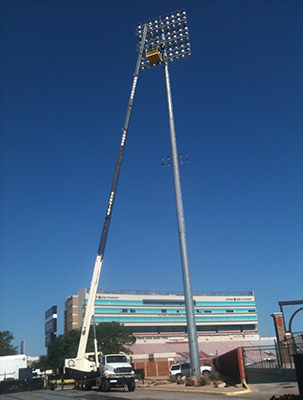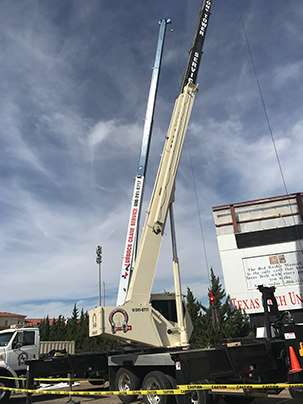 Our machinery consists of a state-of-the-art boom truck. This commercial truck-mounted crane is able to haul, lift, lower, and swing with outriggers and stabilizers. Whether you need an AC moved or need stadium lights replaced, our Lubbock boom truck is ready for any project you might have. If we are not able to do the project, we can lead you where you need to go. Learn more about our equipment.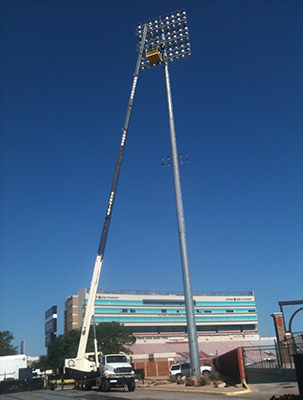 Our crane operators in Lubbock are up to date on certification and safety features of boom trucks. With large and heavy equipment, safety is of the utmost importance. We ensure our crane operators are ready for evaluation at any point in time and uphold safety procedures necessary to operate a boom truck. Learn more about our crane operators in Lubbock here.
Contact Us Today
Book an appointment with Lubbock Tower Service today. We will sit down with you and plan out a strategy best for your project and budget.